Find a property to rent
Home page
| 7 advantages for you of renting a Cannes apartment |
7 advantages for you of renting a Cannes apartment
7 advantages for you of renting a Cannes apartment
1. A place for my stay within 10 minutes of the Palais
Have you already experienced the frustration of being forced to find accommodation outside the city limits? Commuting costs, reduced efficiency, stress… Obviously the secret is to find accommodation close to the Palais.
We have selected top- class locations that guarantee you a successful stay. The large majority of our apartments are less than an 8-minute walk from the Croisette and the Palais des Festivals.
2. I have the choice
It is difficult to guarantee access to the best rooms year after year. What is the solution? How can you be one of the 'happy few'?
With several hundred apartments and villas of all types available for any given period and more than a thousand units on our books, we can always offer you a wide choice. Make the most of this still-confidential concept. Rent a serviced apartment that puts you in the center of what is going on in Cannes.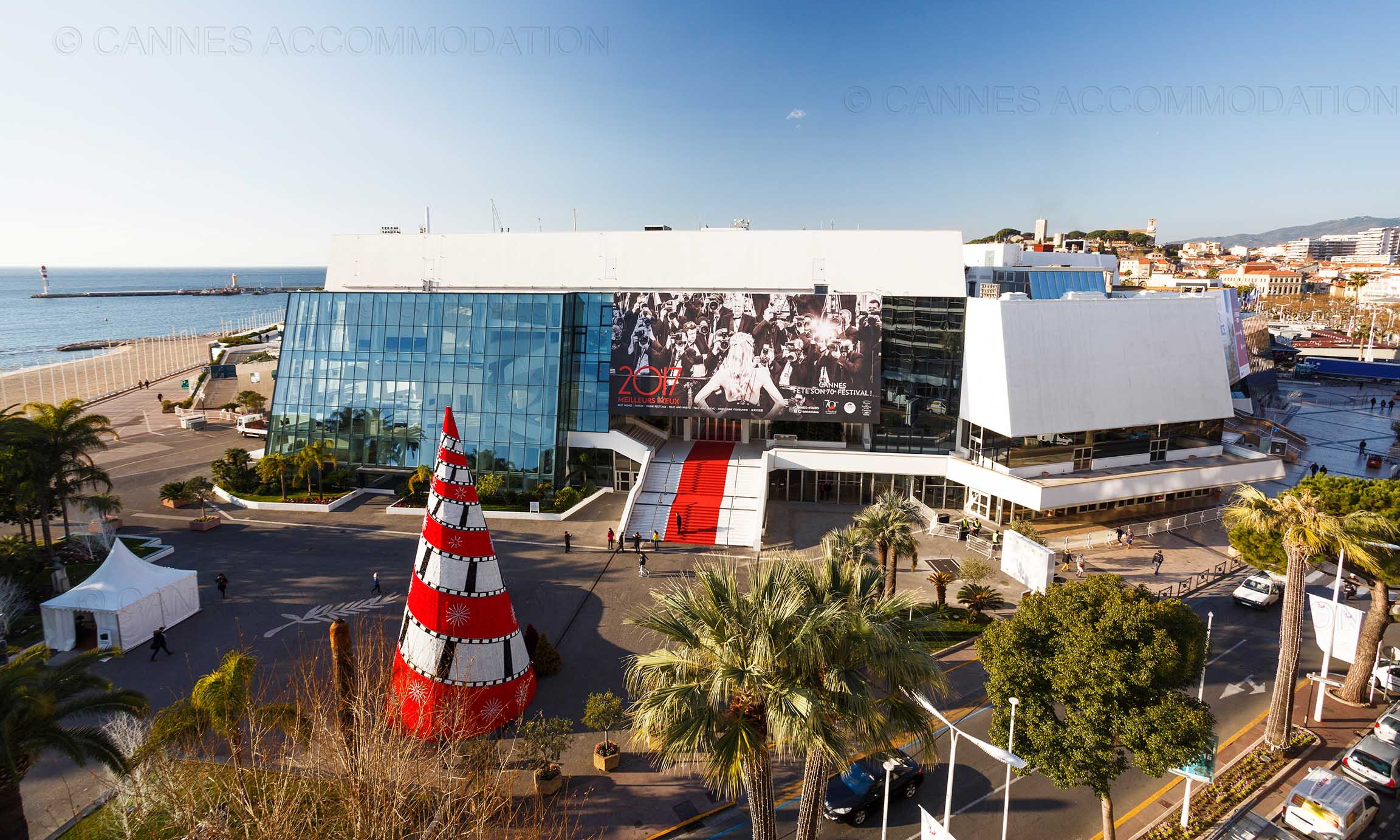 3. I am sure of finding a really reliable rental company
How can you choose a partner you can trust? Does he have a solid reputation locally? Will he respect his undertakings? Waste of money, needless worries… Choice of the right partner is fundamental to avoiding such problems.
By using Cannes Accommodation, you have the benefit of 18 years of success and professionalism. Our technical and commercial teams, operating out of functional 150 sq m premises in the heart of Cannes plus 200 sq m warehouse, provide the very best of services.
Our company adheres to the 'Cannes Welcome Charter' and we are proud to be recommended by major event organizers such as REED MIDEM, CANNES LIONS ORGANISATION, TAX FREE WORLD EXHIBITION, etc.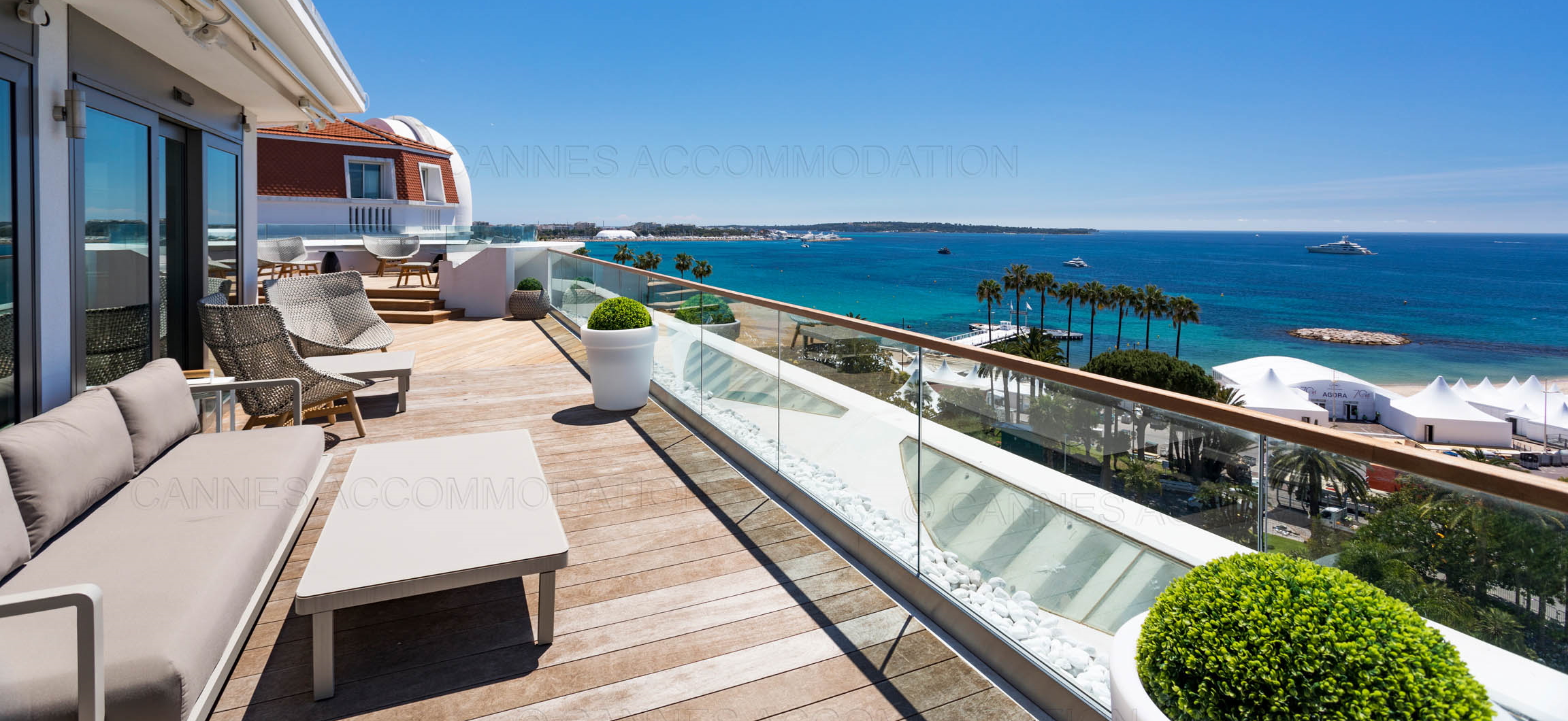 5. Getting the best deal for me
How can I know if the prices being charged are to my advantage? How can I have access to the best prices? It is important to get the maximum value out of your budget and to have the guarantee of a good quality/price deal.
A useful tip: judge the company you are talking to by the time it has been operating in the market and the volume of business it generates. What better indicator of a fair pricing policy than the number and the loyalty of the company's clients! For 18 years, we have been each year renting hundreds of apartments, welcoming thousands of clients and delivering a high quality service
Cannes Accommodation stands by its undertakings!
As a partner of the city of Cannes through our adherence to the 'Only Cannes' Welcome Charter, we actively undertake to practice fair and reasonable pricing policies. As a founder member and signatory of the Fnaim* Business Tourism Charter, we undertake to keep the client uppermost in our minds.
An example of this commitment in practice is the fact that we qualify for the prestigious Cannes-Rentals-Certification. This guarantees that we promote and maintain a fair and reasonable price and margin structure.

*Fnaim is the France's main national federation of property operators
6. Flexibility!
Can I work in this accommodation? How much does an extension of the rental period cost? Can my family stay with me when I am on a business trip? Am I free to use the kitchen? Can I hold the accommodation right up to the moment of my departure from Cannes? Saving money and maintaining peace of mind are at stake…
The solutions offered by Cannes Accommodation provide a great deal of flexibility:
You will make savings when you extend your stay or when you accommodate other people in your apartment;
You will be able to use your apartment or villa for meetings or occasional receptions and even envisage combining a business stay with a holiday;
If you so wish, you can choose to have your shopping delivered, to have your meals in the apartment or to make the most of the many restaurants just a few steps from the entrance to your building;
Last but not least, we offer you many services such as airport transfers, à la carte housekeeping, reception of your parcels, etc..
4. What personalized assistance and services for me?
Who meets me on my arrival in Cannes? Will I be recognized? Who is my contact in case of need? What services are available to me? The support of professionals is absolutely essential if you are to be free to concentrate exclusively on the aims of your visit.
A personalized welcome, a unique contact for you, with knowledge of your special requirements… Cannes Accommodation guarantees it will always recognize and be attentive to your every need. Airport transfers, daily housekeeping services, shopping, technical help, a 24-hours-a-day, 7-days-a-week emergency number… we do everything possible to be worthy of your loyalty.
You benefit from the experience and the years of service of Cannes Accommodation's staff.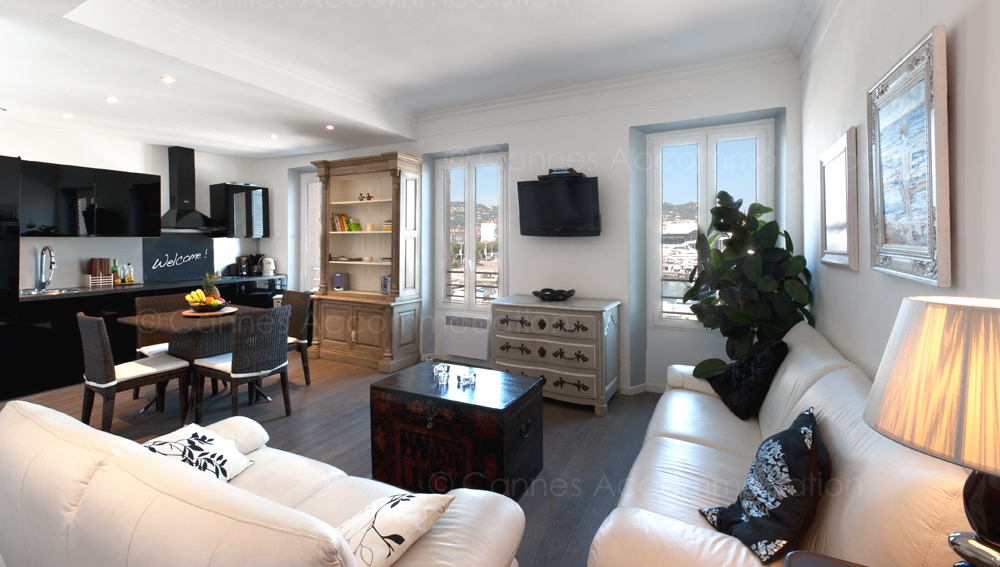 7. Freedom, comfort, privacy, relaxation!
Freedom, comfort, privacy, relaxation!

I select my accommodation without any constraints being imposed. I choose to live at my own rhythm and keep my own hours. I choose my own life style. By renting the same property from one year to the next I can feel well and truly at home.

I can relax, taking advantage of the space offered by an apartment compared to a hotel room. I can choose accommodation with a garden or open-air common area at an advantageous price.
I am independent and very comfortably installed!
In a word, I had a wonderfully successful stay!