Find a property to rent
Home page
| Cannes Accommodation |
Your Linen
How Cannes Accommodation improves the linen quality ?
How can the quality of the 30000 items of household linen used for you each year be improved? How can Cannes Accommodation limit the ecological impact of their treatment?
Sophie Menassol and Bruno Draillard made a detailed analysis of this issue: documentation studies, laundry visits, meetings with suppliers, technical studies…
And all this work led them to conclude an agreement with a new partner, Azur Linge Service, in early 2015. On 27 March 2015, Bruno Draillard headed a visit of his " linen" team to ALS's Antibes factory, which is managed by Philippe Clapeyron.
Philippe Clapeyron took us stage by stage through the linen circuit: sorting by category, washing in the tunnel (a 50-kg pack every 2 minutes), drying in a hot-plate dryer or ironing in a multi-roll calendar depending on the article, quality control, packing, delivery…
Azur Linge Service has positioned itself at the high-quality end of the market. It supplies 100% cotton household linen, which offers the advantage of totally avoiding petroleum industry derivatives in its manufacture. The company's approach to quality is based entirely on client satisfaction.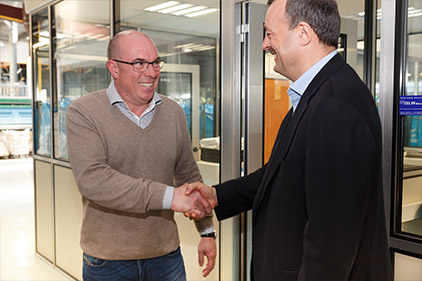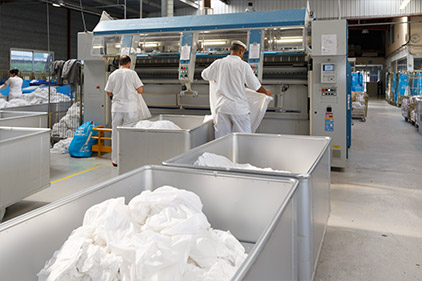 We learn that the 1800-sq m factory at Antibes processes 8 tons of linen per day and up to 18 tons in the high season. It employs a staff of 20 in full-time equivalents. Each of them is polyvalent and is sharing enthusiasm and instinct for service. The plant is entirely new and benefits from the latest processing and handling technologies.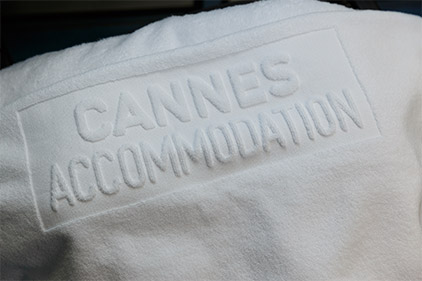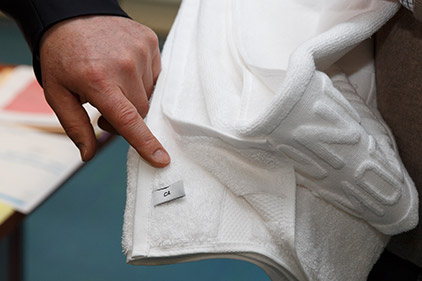 Azur Linge Service takes an environmental approach. The company respects the pavillon bleu certification (The E-U Blue Flag certification scheme for exemplary environmental quality) obtained by Antibes in matters of neutralization and anti-pollution treatment of its waste discharge, uses approved products with reduced environmental impact and is committed to energy- saving policies.
Thank you to the company's hardworking and good-humoured staff for its excellent welcome.