Find a property to rent
Home page
| Cannes Accommodation |
Apartment and villa rental: your guarantee for quality
Apartment and villa rental: your guarantee for quality
For you, we have put in place a set of controls covering every step in our working method.
As an example, each apartment rented for a week during an event needs no fewer than 10 to 12 personnel movements and controls:

Prior to your arrival:

Delivery of linen
to each apartment in accordance with the details agreed with our clients, meaning number of people staying in the apartment, type of bedding required, linen set up if you have reserved a daily cleaning.

Preparation of the apartment:
In-depth cleaning before the client's arrival,

Inspection of the apartment:
inspection of the preparation work by a hostess
(28 points of control), in one case out of every three, a second inspection by a housekeeper.
During your stay:

Your personalized reception:
Each of you is met personally outside the building as he gets out of the taxi or the limousine. For certain events, that means more than 600 personalized receptions, day or night. Before leaving, the hostess makes an appointment with you for the departure meeting.

Your hotel services:
When this option has been chosen by you, our cleaning team come to your apartment once a day (except Sunday) to clean the bedrooms, change the towels, and do anything to ensure the cleanliness of the rest of the property and the comfort of the clients.

After your departure

and before the hand over of the property :
Collection of the linen
by our personnel,
Final cleaning
by our team of cleaning staff,
Inspection of the apartment
by our hostess after completion of cleaning work.
Attention to our owners' specific requirements
to close their apartment properly.
Our engagements
To select the best locations for you and to ensure the constant improvement of our properties,
To aim in all circumstances for fair pricing structures and to commit ourselves on a personal basis to contribute to the moderation of the cost of Cannes as a destination,
To ensure full transparency in our commercial discussions so that, on your arrival, you find an apartment and a service package in total conformity with your expectations,
To offer you services aimed at making your stay as straightforward as possible and to adapt ourselves to your requirements,
To welcome you personally and professionally,
To guarantee you efficient support and assistance 24 hours a day, 7 days a week,
To give our teams permanent on-going training so as to guarantee you a fully professional approach at all times,
To agree to the quality controls imposed by the City of Cannes under the terms of its 'ONLY Cannes Charter'
To take account of the evaluations of the anonymous clients provided for in this charter, so as to constantly improve the quality of your stay.
A well-oiled, experienced organization and a huge amount of work to guarantee a high quality of service to our clients and to our property owners.
APARTMENT AND VILLA RENTAL: YOUR GUARANTEE FOR QUALITY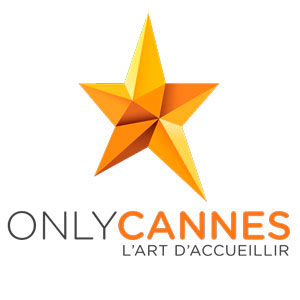 To commit itself for your guarantee of quality, Cannes Accommodation has made an undertaking to the City of Cannes by signing the 'ONLY Cannes Charter', a charter for Confidence, Quality and Service, drawn up by the City of Cannes. This charter demands that signatories respect policies that ensure permanent and guaranteed reliability, an ethical code and sustainable development for all aspects of tourism in Cannes.
Cannes Accommodation has also made an undertaking by signing the FNAIM charter for Cannes Tourism - a charter guaranteeing your safety and security by means of an annual review and renewal of certification for its adherents.