Bruno Draillard
Founder, owner and general manager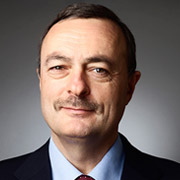 Born in : 1961
Join the company in : 1997
Seen through the eyes of his/her colleagues :
Bruno created the company.
Starting with a very simple idea, he has built an experienced team, largely consisting of women – not for nothing is Cannes Accommodation team known in the town as "Bruno's angels"…
Creative, providing sound advice and counsel, being an expert on legal matters, Bruno takes great pleasure in passing his knowledge on to others. Determined, honest and forthright, he follows issues right through to their conclusion. Real manager & a glutton for work, he is reputed for his balanced and methodical approach. Still a young guy at heart, he has always retained his simplicity and is a profound lover of nature. A native of Cannes, he is inexhaustible on the subject of 'his' city,'s Provencal origins and its tradition of extending a generous welcome to visitors.