Find a property to rent
Home page
| 7 advantages for you of renting a Cannes apartment |
4 croisette deluxe apartments opposite the Palais des Festivals
4 croisette deluxe apartments opposite the Palais des Festivals
Your exceptional properties - Sole agent !
You come to Cannes to meet clients, to win a deal, you need to be reactive, efficient and unstressed. You are looking for a chic and cozy venue with discreet luxury, an exceptional apartment on La Croisette.
According to your needs you have several possibilities. You can choose between: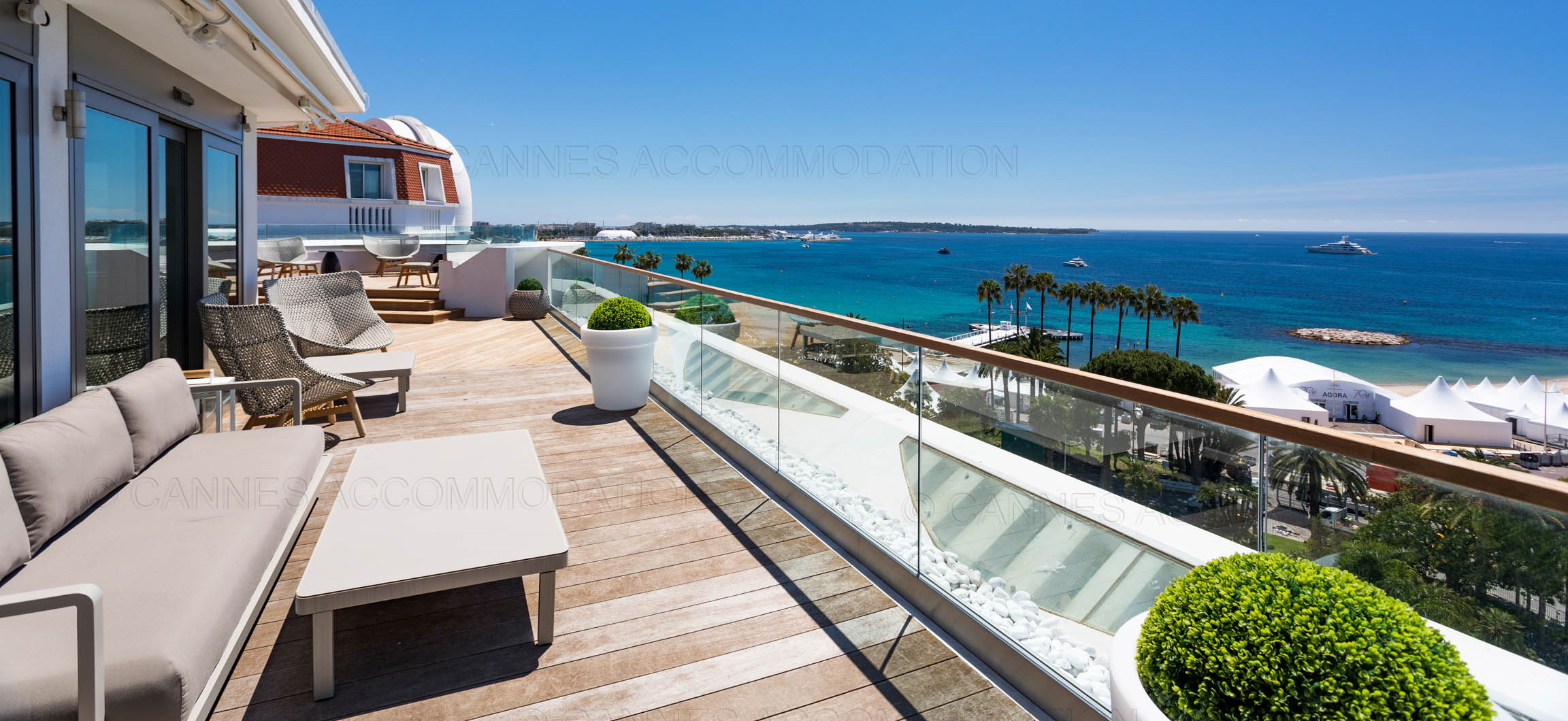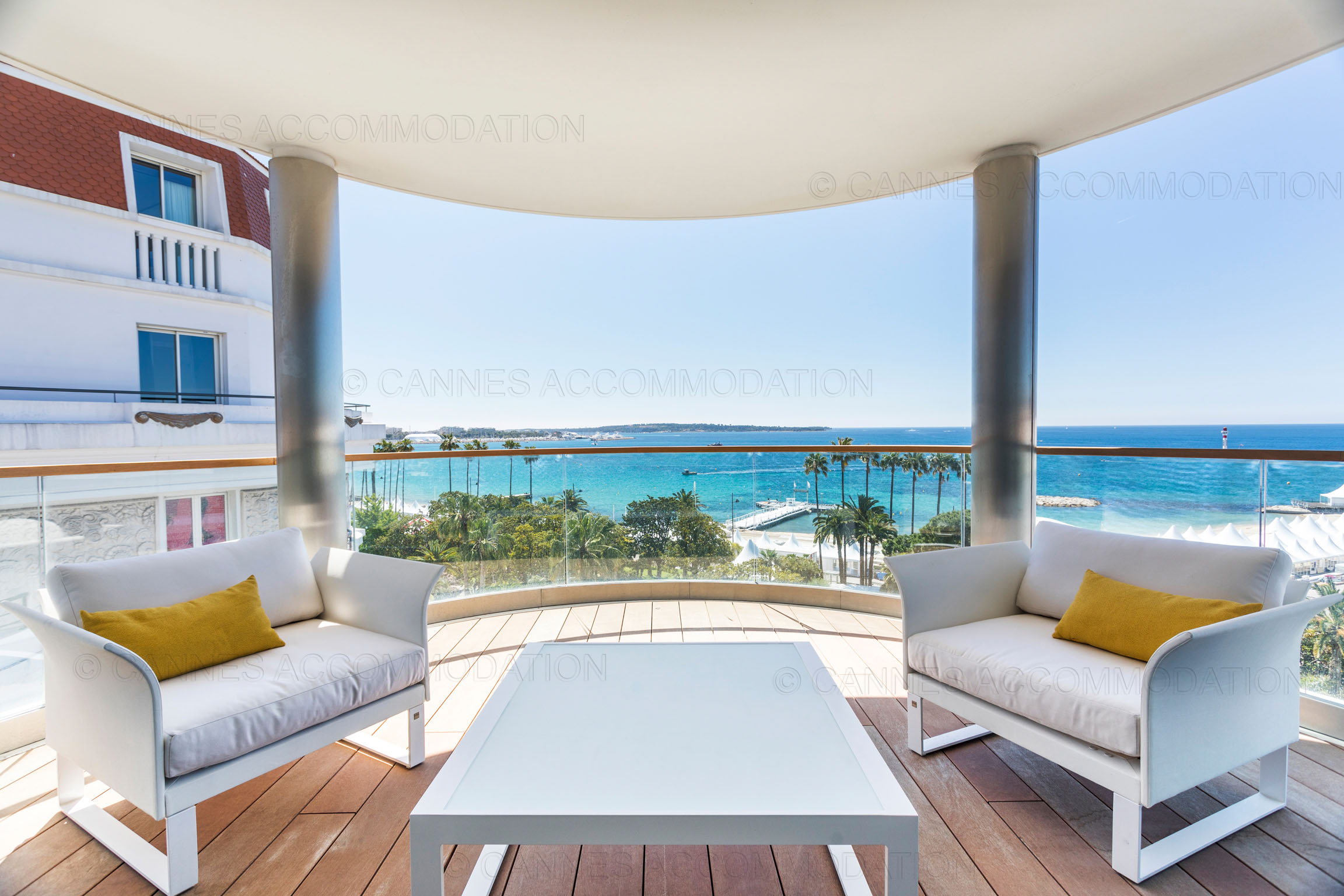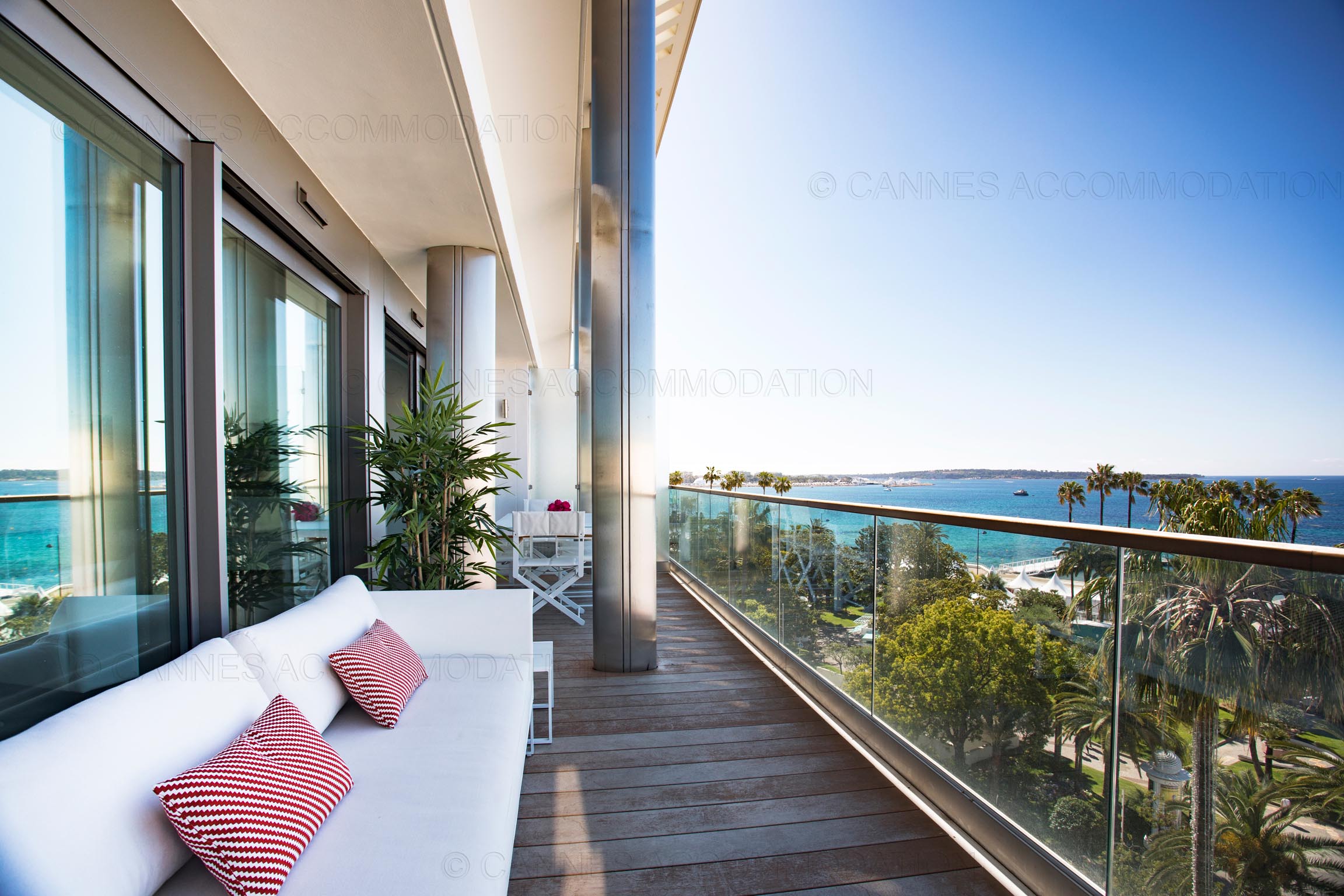 Imagine, you are at 7 La Croisette, opposite the Palais des Festivals...
You are in a penthouse of 150m² at the 9th and last floor - 4 bedrooms - 4 bathrooms - and a large terrace of 110m² with panoramic sea view from the Palm Beach and the islands to the old city "le Suquet".