Find a property to rent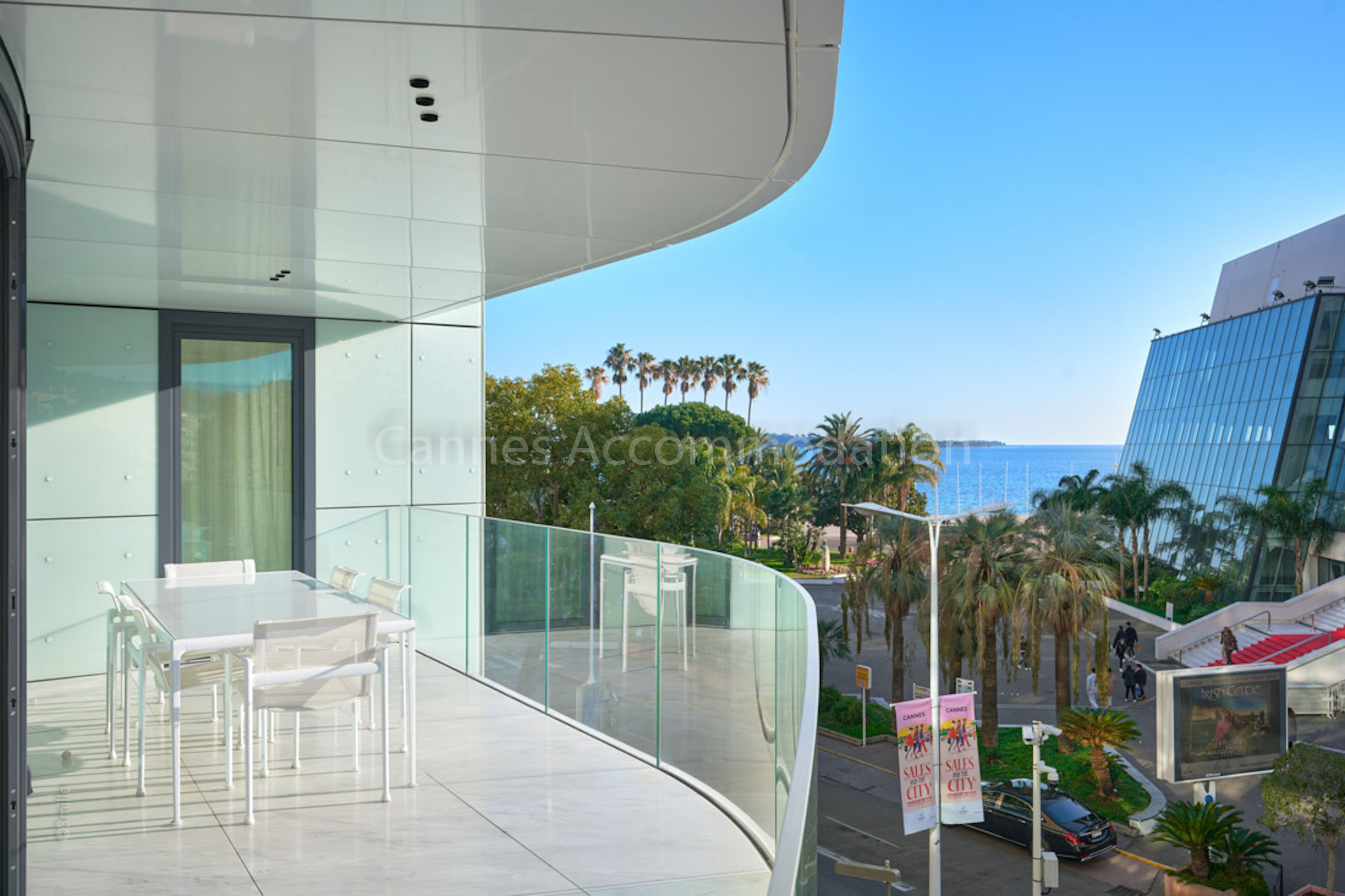 Home page
|
apartment 6 bedrooms for rent cannes croisette
apartment 6 bedrooms for rent cannes croisette
6 Bedroom(s)

6 Shower room(s)

6 Bed(s) / 12 People

7 Toilet(s)

5*-de luxe

300-400 sq m
Equipment
6 bedroom apartment for rent Cannes Croisette area
If you were looking for an exceptional location and an exceptional flat, you have found it.
You will find yourself facing the Palais des Festivals, on the 3rd floor of the brand new First Croisette residence, with its refined and resolutely contemporary design, above the impressive Dolce Gabbana boutique.
Once you pass the entrance, you will arrive in the immense living room of more than 120m2. This breathtaking relaxing space is organised into a vast and luxuriously furnished living room, extended by a beautiful dining room, with a large table that can be used for meals as well as for meetings.
The flat is bordered by large bay windows that bathe the flat in light and open onto the terrace with a direct view of the Croisette and the Palais des Festivals. The white marble floor offers a remarkable quality of light.
The huge open-plan kitchen offers a neat design and is fully equipped, with its two work surfaces, its central island and its bar communicating with the main...
room, taking advantage of its brightness.

The first bedroom has a double bed and a beautiful en-suite bathroom with bath, shower and toilet.


The second bedroom, which is clean and quiet, has a double bed and its own bathroom with shower and toilet.


The third bedroom, similar to the second, has a double bed and its own bathroom with bath, shower and toilet.


The fourth room, elegant and bright, has a double bed, and a unique private bathroom, with a round bathtub from which you have a direct view on the red carpet of the palace, a shower and a toilet.


The fifth room is a modern and well kept room with a double bed and an en-suite bathroom with bathtub, shower and toilet.


The sixth and last room, sober and modern, has a double bed and a private bathroom with shower and toilet.


For more comfort, a separate toilet is also available.


The interior design of this flat, with its marble and woodwork, gives the feeling of being on a cruise on a luxury yacht and makes ita unique place. Every detail has been carefully considered.


The guarded residence has a 24/7 concierge service.

By opting for this exceptional product, you are offering yourself a strategic address and a unique, exclusive and high-end accommodation.

Professional advertisement - City registration number: 06029022952SB


see more
First Croisette 300
Ref : 2533
Ask a quotation

(free)
Add this property to my shortlist