Find a property to rent

MIPCOM 2019, "The world's entertainment content market on all platforms"
From October 14th to October 18th 2019, live from the famous Croisette at Cannes, the global market MIP will take place at the Palais des Festivals. Every autumn MIPCOM is the world's market for audiovisual content and their distribution.
Make the right decision for your MIPCOM accommodation. Choosing MIPCOM apartment rental guarantees success for your MIPCOM stay.
The greatest leading players in terms of creation, innovation, promotion, production and distribution will take part. As David Frank, CEO of Zodiak who was impressed by a previous issue "The concentration of the entire program provided by the MIP allows you to do many different things in a very short time, which is extremely valuable"
Every year, Mipcom attracts 13800 delegates coming from over 110 countries, 4700 buyers including numerous VOD and digital platforms buyers. World TV leaders all meet at Cannes on this occasion.
For a successful event, mark out your patch, get close, get flexible, get cost-effective, get smart, use our MIPCOM apartment rentals
Find your accommodation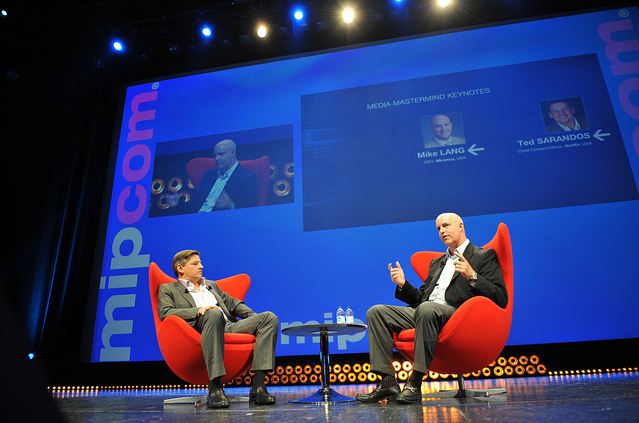 Don't miss a minute, optimize your stay, whatever your genre, whatever your platform:
Expand your industry knowledge
Find and trade content rights for what's new and best
Get in early on the hottest trends
Find your finance or invest on the ground floor of the best projects
Promote and sell your content right across the platform spectrum
And network, network, network….
Be the first to enjoy the best choice based on your search criteria for MIPCOM apartment rentals.
Ensure you have the freedom to be in the right spot at the right time.
Be there at the keynote sessions. Hear speakers that last year included:
Actress Catherine Zeta-Jones who came to promote the new TV series Cocaine Godmother,
Gordon Ramsay, multi award winning chef and TV broadcaster , who came to celebrate his 25 years of activity in the entertainment field,
Sir Lenny Henry, British comedian, author, actor with numerous awards, taking part in various activities. He delivered a special lecture as part of the Diversity Program,
David Zaslav, President of Discovery Communications who was named as Personality of the Year at Mipcom 2017 : « David Zaslav has also succeeded in bringing Discovery into the digital age and imposing it among the first by investing in new digital distribution platforms and developing formats allowing Discovery to reach everyone, no matter the screen or the new platform he uses. »
The latest MIPCOM also featured the 6th Women's Global Entertainment Power Lunch on the one hand, and the 2nd Diversity Program on the other hand, which actively contribute to discussions on the role of women and on diversity in the entertainment industry.

The MIPCOM conference program has a significant number of senior executives each year. The previous edition hosted the presentations of the CEOs of HBO, Vivendi Content and National Geographic Global networks, as well as those from Snapchat and Facebook executives.
Make sure you are part of it, listen and share with everyone