Find a property to rent

The curtain has risen on July 06th, 2021, for the 73rd edition of the 'festival de Cannes'.
Mid-May every year, the cinema festival with the biggest media coverage in the world opens to packed houses in the Palais, along the Croisette and throughout Cannes. Get seats in the front row. Don't miss a thing.
With little exaggeration, Laurent Cotillon, Directeur d'Edition of "Film Français", N°1 weekly for French cinema professionals, celebrates the Festival as the "economic life and soul of the global film business".
It's glitter and glamour, it's enormous business, sometimes art, sometimes scandal, praised and criticized, never ignored. Cannes triples its population for a fortnight, attracting 4600 journalists and as many producers, plus directors, distributors, stars, agents, a vast public…
« Festival de cannes apartment rental guarantees you a thrilling stay for the cannes film festival. »
Find your accommodation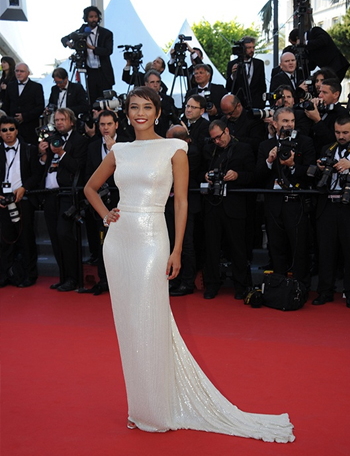 Cannes Film Festival 2019 and Film Market-Place, the figures of a global success.
For the Fortnight of the Cannes Film Festival:
40 000 accredited professionals
4500 reporters
200 000 spectators
A budget of 20 000 000 €
22 feature films for the official selection
Cannes is also the Marché du film « the Film Market-Place » featuring :
12 400 professionnals
3900 producers
3300 sellers and buyers
1000 festival programmers
1500 screenings
Every year the Official Selection presents:
22 feature films competing for the Palme d'Or,
Films selected for « Un certain regard » which aims to highlight a more « atypical » cinema,
« Non competing films » that have been or will be major events
Special screenings, Short film program competing for their own prize and school movies selected at Cannes Cinefondation
And of course the parallel selections : « Directors' Fortnight » and « International Critics' week»
Cannes Film Festival, memories and thousands stories
As Gilles Jacob, Festival President from 1978 to 2014, said: « Cannes is the glorification of the world cinema industry».
A glance at the list of Palme winners since the first was awarded in 1955 illustrates the eclectic nature of the juries' choices over the years – films by Directors ranging from De Mille to Malik, from Disney to Coppola, from Fellini to Tarantino, from Welles to Campion…
Although frequently the target of critical conflicting crossfire – Too many sequins; Too much art; Too much business; Too political; Too subjective; A debauchery of luxury and money in the world of the cinema – the Festival has known how to survive and expand. David Lisnard, current mayor of Cannes points out that: « All the reproaches aimed at the Festival simply reflect its strengths »
The Festival creates memories and emotions way beyond the films and the market:
In the mid-fifties, when a young starlet called Brigitte Bardot upstaged the established Sophia Loren and Gina Lollobrigida on the Croisette;
Jayne Mansfield dancing the Monkey Bird (a sort of twist) in 1964;
The political turbulence of 1968;
The 1983 inauguration of the Festival at the 'Bunker', the brand new Palais;
Elizabeth Taylor starlet in the very early days, then star and leading lady, then founder and host of the ultra-glamorous AMFAR, the Cinema against Aids event from 1993;
The official change of name in 2002 from Cannes International Film Festival to Festival de Cannes