Find a property to rent

Cannes Lions 2019, the event of marketing and creative communication professionals
The 66th cannes lions international festival of creativity took over the croisette & the palais des festivals. And it will be back again in cannes from 22nd to 26th june 2020…

Don't miss "the greatest global celebration of creative communication"
The International Advertising Film Festival was born in Venice in 1954. Its top prize, the Lion Trophy,was inspired by the winged lion in St Mark's Square. After 30 years of Cannes one year, Venice the next, the Festival settled in Cannes in 1984.
In recent years there has been explosive, exponential growth in the creative communication universe.The ever-accelerating digital revolution is spawning new platforms, new innovators, immense new opportunities and challenges…The festival has risen to the challenge, changing its name, widening its horizons to embrace digital, social and interactive technologies, introducing a vast seminar and workshop program, multiplying its Lion categories…
Find your accommodation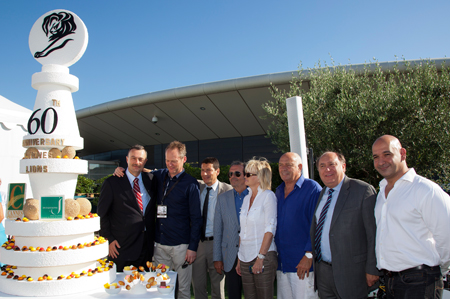 The 60th anniversary edition was again a superb vintage
Some 12 600 delegates (12 000 in 2013) responded present, from advertising professionals and designers to digital innovators and brand marketers, from 97 countries, all looking to learn, to inspire and be inspired, to celebrate and network…and to have a good time together!
There were almost 37500 entries, a new all-time record, for the coveted Lions Awards.
McDonald's Director, Global Brand Development, Matt Biespiel, says it all: "We see ROI 54% higher with creative that wins Cannes Lions than creative that doesn't".
Cannes LionCannes Lions International Festival of Creativity features, among its many stimulating reasons to be there:Creativity features, among its many stimulating reasons to be there:
Keynote speakers representing the best in the world, challenging provocative, visionary & informed :
Rory Sutherland, Exec Director and Vice Chairman, OGILVYONE, debating "tech-savvy women – transforming shopping from a solo act to public performance"
CNN anchorman, Anderson Cooper with comic late-night host, Conan O'Brien on "what connects in comedy"
A team from Wharton Pa School of Business, with "What advertising could/should look like in 2020 & what to do about it now"
The 24th (record-breaking again!) year of Saatchi & Saatchi's "New Directors' Showcase"
The Lion awards, coveted, reputed, there are now more than 17 categories, covering the whole of the creative spectrum
The Grand Prix for Branded Content and Entertainment, 87 Golden Lions winned this year, went to "The Beauty Inside", by Pereira & O'Dell from San Francisco, working for INTEL/TOSHIBA
And for Creative Effectiveness, the Grand Prix was taken by "Heineken's Legendary Journey", by Wieden Kennedy from Amsterdam, offering the client a world-wide brand premium.
This year, the Grand Prix for Good, rewarding ad campaigns that truly change people's lives, went to BBDO Dusseldorf's campaign for WWF, "The Ant Rally".
Completely new last year, "Innovation Lions", backing the event's push for 'Creative Bravery', was sponsored by INTEL, and looked to recognize work over a wider field than just a campaign or creative communication. The first Grand Prix went to The Barbarian Group in New York, for Software Technology excellence.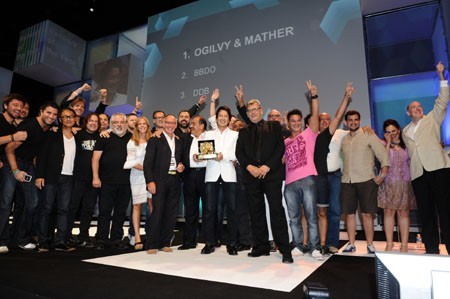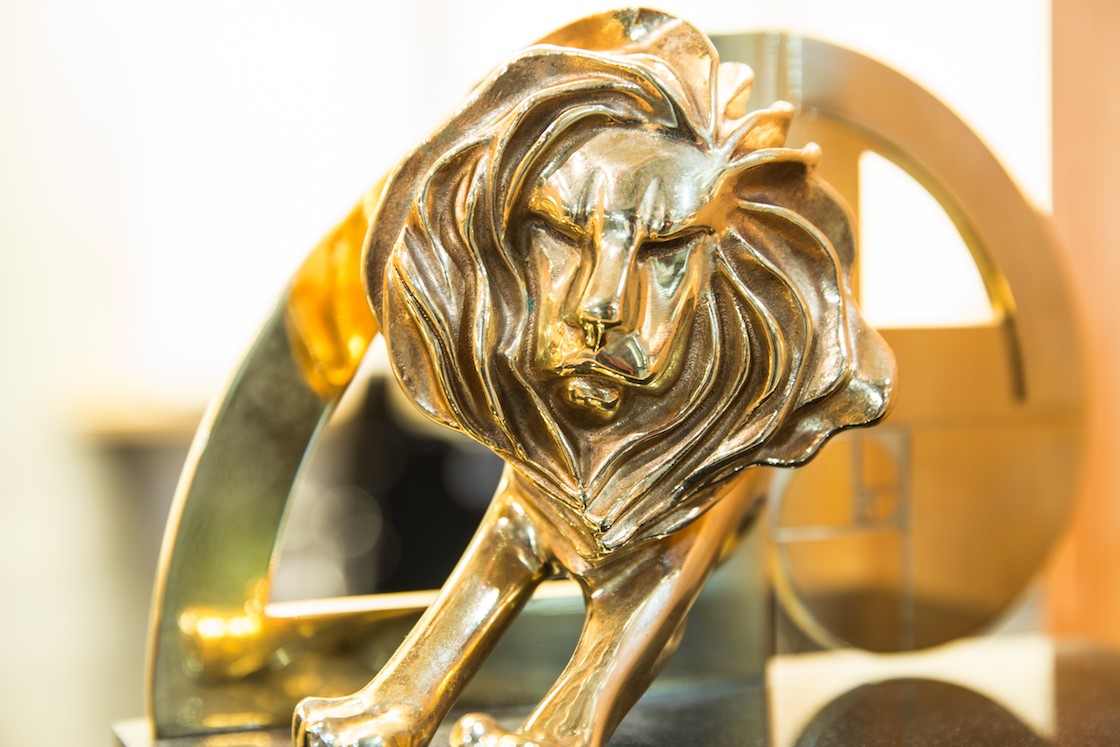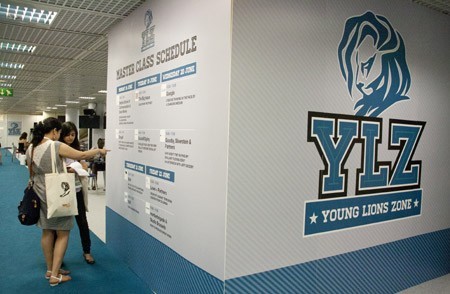 Cannes Chimera, a group of 14 previous Cannes Grand Prix winners, linking up with the Bill & Melinda Gates Fondation for the challenge "change the world on two sides of a piece of paper"
Candidates must submit 2 pages detailing a creative contribution to solving a major global social problem spotlighted annually by the Gates Foundation.
The first challenge, last year, "Aid is working. Tell the World", attracted 914 entries. 9 trophy winners, featuring entries from Asia, Africa, Europe and N. America, were announced on the closing night this year; each will receive initial funding of $100 000, for project development, with the chance to win $1 000 000 to implement their idea.
The Gates Foundation announced the next challenge at the same time: "Lead the Fight against Extreme Poverty" is this year's challenge, for which entries are now open.
The Young Lions competition, open to professionnales up to 28 years old, in one of four categories :
Print or Cyber - 24 hours to create a print or on-line ad;
Film or Media - 48 hours to create a 30-second commercial or develop an innovative media strategy costing under $1,000,000.
Gold winner in the Media section was a team from MAXUS, UK with "Just in case", a campaign for MSF to encourage spontaneous donations from women in their 'just in case moments'(something not common in men!) at UK airports.
WPP founder & CEO Sir Martin Sorrell joked, back in 2012
"we come to get away a little from the hurly-burly, and have fun".
The creative industry knows it's that, but a whole lot more too!