Find a property to rent

Cannes Yachting Festival 2019, the largest Boat Show in Europe
The Cannes Yachting Festival 2019 will take place from 10th to 15th of September on the old harbor and on the Pierre Canto harbor. Certainly the most prestigious event in the nautical calendar, Cannes Yachting Festival is the largest on-the-water boat show in Europe. Latest news of this next edition, find the sailboats and the Sail universe on Port Canto, meanwhile the old harbor will welcome the yachts and the Motors area.

Whether you are buyer, seller, owner, sailor or just fan, Yachting Festival offers a show unique in its broad scope in the world of European yachting. Each year dozens of new products are presented in a world preview. Major event opening the Cannes season, Yachting Festival attracts thousands of visitors around the world's most beautiful yachts and sailboats.
Find your accommodation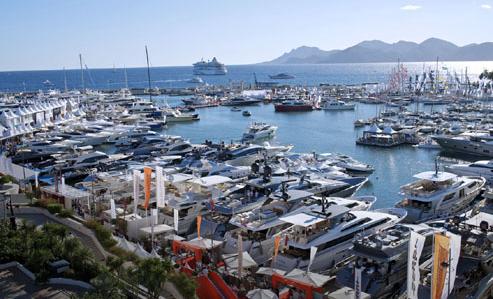 Cannes Yachting Festival, figures of an outstanding nautical event
Exceptional figures for an exceptional event. Key figures for Cannes Yachting Festival:
50 000 visitors
+ de 600 vessels
550 exhibitors
+ de 200 new models
+ de 100 international launches
+ de 100 sailboats
43 multihulls
45 secondhand vessels from 22 to 65m
As every year, you will also find the Elegance Contest reserved for motorboats and day boats under 12 meters.
Cannes Yachting Festival rolls out its universe on three exceptional sites:
Le Vieux Port
With more than 500 brand new boats at anchor, le Vieux Port features all the very latest models from the major international boat-builders. In a sumptuous setting, the quality and the density that is the hallmark of the Festival is set out for all to see - a huge range of sailing and motor vessels from 10 to 60 meters. On land, a host of exhibitors present their ranges of services and cutting edge equipment for the nautical industry.
Le Port Canto
Since 2006, le Port Pierre Canto has opened its jetties to the top professionals in the used boat sector. This Brokerage & Charter area features major international brokers presenting yachts from 20 to 55 meters. A fabulous opportunity to enjoy a vast panorama of the world's most beautiful luxury yachts.
Le Palais des Festivals
Combining elements of tradition and modernity, the lifestyle on board these boats continues to evolve to meet the ever-more-demanding requirements of owners. The most prestigious brands in the world unveil their art and knowhow in the magical surroundings of the Palais des Festivals. Exhibitors present their very latest ideas, from extreme refinement to hi-tech innovations. You will be the first to discover the latest trends in the industry in terms of design, motorization, equipment, marinas and onboard electronics.