Find a property to rent
MAPIC 2013 highlights
MAPIC 2013 swept along the Croisette and through the Palais des Festivals from 13th to 15th November. It's the international retail property market's annual bonanza, packing a lot of dealing, networking, future trending and business awards into a bulging 3-day program. The 19th edition was upbeat and post-crisis, under the umbrella slogan "Build the Shape of Retail".

What crisis indeed?
- Honkong's Causeway Bay was named the "World's Most Expensive Retail Destination" at €24200 /sq m, inching out 5th Ave New York and the Champs Elysées
- Retail Real Estate Investment in Europe was €16.2 billion in the last 6 months, 14% up on last year, the UK taking the lion's share of 33% of the cake.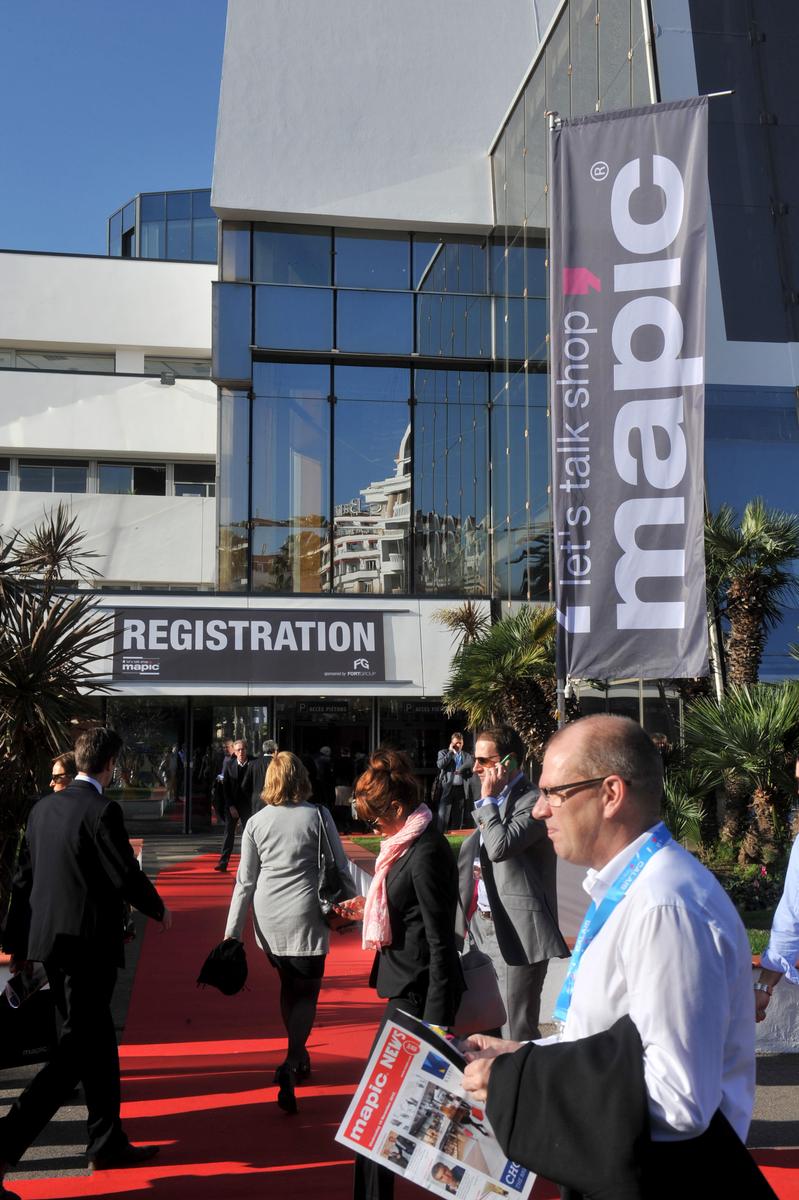 The Opening party on the eve of the convention was glitteringly sponsored at the Majestic Hotel by Russian jewelers ADAMA, who are creating the medals for the lavish Sochi Winter Olympics, where the investment in commercial property seems to be putting the sporting angle into the shade.
The first day kicked off with the Digital Summit, discussions by 50 invitation-only guests, chaired by Chris Igwe, CBRE's Head of Retail in France. All the big actors were present: Microsoft, Hub Institute, Clear Channel, Land Securities, to name just a few.

One speaker acknowledged "a profound decline in traditional methods of distribution", but others put that down to "changes driven socially as much as technically - the attitude of 'Where I want, how I want, when I want'".

Nevertheless, "Digital is the essential development element" and "Adapt or Die" were the principal conclusions of the Summit
On the second day, Florencio Beccar, CBRE Fund Manager in the Netherlands, talked about his E-commerce Rental Impact Simulator, aptly acronymed RISC, stressing that "e-commerce is certainly not the end for traditional retail, all is not gloom and doom, but RISC has been critical in enabling us to best manage our assets".

Sean Curtis, Head of Business Marketing & Brand Partnerships for Land Securities, described how digital engagement had been at the heart of the developer's one million sq ft Trinity Leeds shopping centre: "We set ourselves the aim of building the UK's most digitally-enabled mall," he said. "What we tried to do was to adapt the basic principles of omnichannel and apply them to a mall environment.".
Omnichannel retailing proved to be a recurring theme ( the retail analogue of digital's multi-platform universe?).


MAPIC Director Nathalie Depetro claimed: "Omnichannel marks the end of the threat of online to traditional retailers", seeing the concept as a federating influence where all big retailers have a foot in both camps.
Simultaneously, a long way from MAPIC, the Oxford English Dictionary was announcing its list of new words for 2013. The outright winner was the ubiquitous 'selfie', the mobile telephone self-portrait craze that has invaded social media. That is possibly interesting, but has absolutely nothing to do with MAPIC!


However, n° 8 on the OED's list was 'showrooming' - the act of visiting a shop to examine a product before buying it online at a lower price - a new word that may well prove to have more staying power and impact than 'selfie'!!
Size was another major recurring theme and featured another not-very-old (and ugly!) word: 'retailtainment'.

The Independent newspaper defined it as "changing a dull retail shopping trip into an interactive, cheerful experience." Originally coined to describe the concept of the new Disney Store on Oxford Street in 2011, the idea has now been extended to shopping centers - "to make you and/or your children leave the mall grinning from ear to ear as you reel from your experiential day out".
In the Innovation Forum 'Taking Retail Beyond Digital', Christopher Dalton, Director of Europacity, Auchan's 80ha complex scheduled to open in northern Paris in the early 2020's, said "Leisure & cultural facilities will, even more than retail, be the reason that people visit us".

Jeffrey Katzenberg, Dreamworks Animation CEO, fresh from his star billing at a MIPCOM keynote in October, was a hit at MAPIC with his "Indoor Theme Parks linked to retail facilities: multiplex, restaurants, concert halls, hotels & up to 150 000 sq m of retail space."

Russia will open 3 of these giants in 2015, 2016 and 2018


Then there were MAPIC's "Rising Stars": predictably China, Russia, Turkey and Brazil.
China, we know, is colossal: already Zara has over 100 outlets, H & M 250, Japan's Uniqlo targets 1000 outlets by 2020, ASOS (UK), an online-only player, is about to launch 2000 styles...

Russia coming in from the cold boasts 16.47 million sq m of mall, just a whisker behind the UK and approaching Paris with 16.95 million sq m.

From Turkey, Hulushi Belgu, CEO of Multi Development, reported "Istanbul is set to become Europe's biggest city and youngest population, with a median income by 2023 of €25 000, 300 existing shopping centers and 10% annual sales growth. And more is needed! Finally we now have brands ready to tackle world markets!"
The highly-competitive MAPIC awards.
"UK wins big" headlined the MIPIM WorkBlog, as the UK galloped off with 4 out of the 9 categories.

Nathalie Depetro enthused "The UK is not only a leader in e-commerce, it also has key players in bricks and mortar retailing".

Sweden took the 'Most Innovative' prize for 'Emporia' in Malmo and Spain the Best Retail and Leisure Development award for 'Porto Venecia' in Zaragoza. Netherlands and France (2) made it a clean sweep for Europe!


In fact, MAPIC 2013 seemed all about EUROPE and ASIA, with only BRAZIL breaking the stranglehold. Dubai and N.America scarcely got a mention!
All in all, lots of essential questions still looking for definitive answers.
Begin planning next year's visit now
Finding the right accommodation for your MAPIC is easier than you think! Check out the 7 advantages of MAPIC apartment rentals