Find a property to rent
MIDEM 2014 highlights
MIDEM 2014 was launched under the logo 'Back to Growth? Make it Sustainable!' and the festival largely lived up to its theme.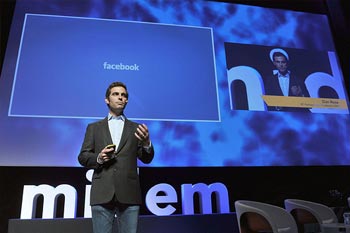 There was less complaining about dominance of the internet giants and encouraging signs of willingness to seek constructive ways of working with them and possibly beyond, to anticipate, influence and, who knows, lead future development or even revolution.
A pre-conference article in the French daily Le Monde set the scene: "Disk sales in France back in 2002 stood at €1.3 billion; by 2012 the figure was €489 million!"

Small wonder that a ripple of relief of relief greeted the announcement of a tiny turn-around to €493 million in 2013.

But Stéphane Le Tavernier, Sony France Chairman, called it "an atypical year, not a stable economic model", putting it down to the remarkable success of French duo Daft Punk and Stromae, the Belgian hip-hop and electronic composer/singer.

Germany & Scandinavia also registered a small growth, whereas the UK, USA and Japan were all still on a downward trend - nothing really conclusive in fact.
Early on, Alison Wenham, Chairman/CEO of the Association of Independent Music demanded that "the music industry be more positive about growth and about its PR".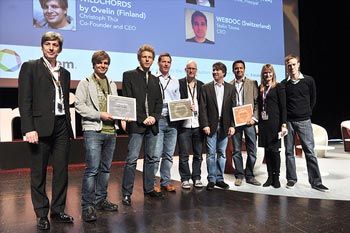 Musician Jean Michel Jarre said "We need to sit around these people making billions with our content, and say 'Guys, you love us, we are not hating you, we need to ... find a decent business model'", warning the giants like Google and Facebook to "be careful guys, because 10 years from now you may become the next Myspace. We need you, but you need us. We were existing before electricity, and we will exist after internet"
Marc Geiger, Head of WME's Music Division, was a forthright ally: "Files are over. They've always sucked," he said. "If we don't say 'no, don't buy the file, don't buy the CD, sign up for Spotify', I think we're dead."

The Orchard's Scott Cohen had an original suggestion, at once challenging and alarming - Big Brother and sound economics rolled into one: "the music industry's current mania for better music discovery may be barking up the wrong tree ... 'they' have enough music. Are you gonna introduce a new song to them, from an artist they've never heard, once a day? Come off it… It's too much... too much noise. They want the things they want ... The opportunity is the data. Maybe the data is more valuable than the music and over time will generate more income than just collecting from the music."

Benji Rogers, from Pledge Music, thought the changing relationship between artists and their fans will provide new opportunities: "What are you giving your fans to do today? And if the answer is just a button to click to buy or to play, that's not going to suffice... it's about narratives. The artists that create the best and most compelling narratives about why fans should get involved lead to them investing in their career."

Finally, a point of view from Black Eyed Peas front-man, will.i.am, that could have been provocatively stimulating 5 years or more ago: "We (the music industry) should have been Facebook first. Our industry should have been Twitter." Adding: "I encourage every person in the music industry to try and compete not with other record companies, but with Samsung, LG, compete against the big ones."


Again too late? - or maybe it just might prove to be visionary advice to the music industry to start preparing itself now to lead the next inevitable great digital revolution!!
So many possible directions and quotable clips - all justifying Director Bruno Crolot's claim as MIDEM ended that "feedback from clients (showed) the 2014 edition was totally business-focused".

All this discussion took place against a vibrant musical background:
'40 gigs in Four days', with the dominant role being played on 3 nights by the festival's Country of Honor, Brazil.
The CEO of Pleimo.com, Dauton Janota, speaking for his country, claimed that "Brazil's size makes touring expensive " and consequently "digital can provide significant revenues for bands". Indeed, "the digital music market has grown 25% in each of the last three years". Besides the Brazilians, there was an exciting international cast of bands, from Azerbaijan's Isfar Sarabski Band, via acts from Asia and the USA, to bands from Italy, UK, France...
MIDEMlab honoring 4 of the hottest startups in music:
Nagual Dance, a gesture-based musical instrument that captures 3D data via a camera, took the prize in the Creation category;
Starlize, which uses predefined 15-45 second templates allowing fan-made music videos, won the Marketing & Social Engagement category for Mobile Motion;
Cubic.fm won the Vivendi "Coup de Coeur", providing a means to connect Deezer and Spotify into a single global network,
Weezic, which builds a virtual and customizable orchestra from a paper score to accompany the artist, turn pages, and highlight mistakes in real-time, took the Direct to Consumer Sales and Content Monetization award.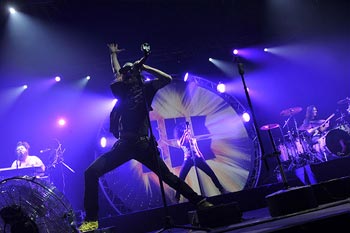 The MIDEM Marketing Competition for the best music + brand campaigns in recent years:
Bronze medal: 'Music In the Sky', by Air France and BETC Music, who launched an app to capture various tracks in the sky with hidden games to let users win concert and airline tickets.
Silver for 'You Need to Hear This', by Ogilvy & Mather London for Philips, an online platform aimed at giving music lovers an exclusive vision of what the future might sound like.
Gold medal: 'Make it to Muse', by Studio Brussel and Mortierbrigade, a campaign to raise awareness about dementia, bringing a group of sufferers before an 18,000-strong audience, to perform as Muse's support act.
Finally, midemblog's James Martin spoke to Patrick Walker, Chief Content Officer for MCN Base79, about his simple ideas that would allow labels to make more out of platforms like YouTube:

"I'm constantly surprised by the number of organizations that haven't understood how important it is to assert their rights on the platform ... Just claiming your rights, without even uploading new content, could net you tens, hundreds or even millions of dollars over the year."


Sounds almost too good to be true!