Find a property to rent
MIPTV highlights 2016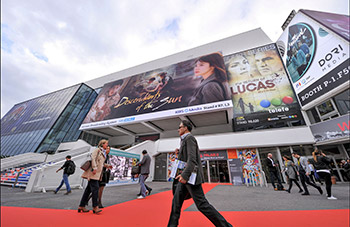 The first MIPTV was held in Milan in 1963, it then moved to Lyon and in 1965 found its permanent home in Cannes.
This year, MIPTV is 4000 buyers including 500 for digital platforms, all chasing or being chased by 1600 exhibitors and 1200 production companies – altogether some 11000 participants – what MIP organizers justifiably call the world's largest international TV and digital content market.
Content has been the event's buzz-word for two or three years now. But this year it's accompanied by something new – FAN POWER.
To paraphrase an undeservedly anonymous writer on the Miptv.com site:
"… powered by communities of fans, the traditional content value chain is being transformed… connecting millennials, Gen Z and beyond – through the most attractive, talent-led, innovative and sticky (sic) content… ".
The current trend is fiction: drama, series, mini-series, kids' content, brand content, remakes, 10-minute episodes for smartphone and tablet, bite-sized 'webisodes'… with a sprinkling of fact in the form of documentaries.
"It's a steamroller, leaving quizzes, games and ever-more-outrageous reality shows floundering in its wake… fan power is driving unprecedented hunger across the globe for original content…".
Just get the feel:

-Mattel's Richard Dickson: "Our future lies in the art of storytelling" and "Generation Z, the first generation of kids who think like producers"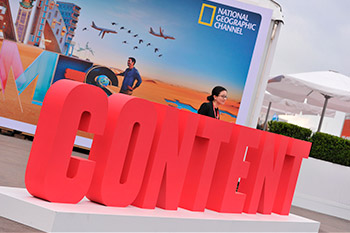 -Wildness' Margaret Czeisler: "Awesome power of post-Millenial Generation Z… not just consuming culture, they create it…changing the world through the power of fandom… 27% of our respondents create and share a video every week, that's more a week than most adult's create ever!"

-A+E Network's Chief Creative Officer, Amanda Hill, advised: "Adapt your tone to the platform…On digital, pivot your content to the click… The first 5 seconds are critical", whilst her President, Sean Cohen, heralded the company's remake of 'Roots': "…incredibly proud…expect a massive impact on viewers across the global marketplace."

-AMC Global, present in 115 markets, had Executive VP, Harold Gronenthal discussing 'Fear the Walking Death – Flight 462' with its one-minute-long webisodes, and he wasn't kidding!

-Miptv first-timers this year: "International Emmy Kids Awards", "MIPDRAMA Screenings and Awards" – A hundred submissions, 12 finalists and the top award went to Belgium's 'Ennemi Public' .

The Awards Jury was convinced: "Europe now matches the best series from the US". "The offer of quality is truly international and attracts worldwide buyers".

-Mip's own daily newspaper carried endless headlines hammering home the same message:. 'Australia sells to the Czech Republic', 'Hit Spanish series heads to China', 'Irish 80-episode drama Red Rock rolls out in USA', 'UK package for S.Korea', 'Global drama sales for Chile' …
And the content tsunami is accompanied by a flood of tech excitement. First, 4K TV, or Ultra HD (UHD).
recommended site for info: http://www.trustedreviews.com/opinions/4k-tv-10-reasons-why-you-should-care )
In a nutshell, 4 times more pixels (3840x2160), rolling out this year, Netflix, Amazon Primel, with everyone following: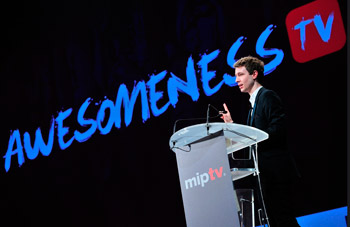 Vivicast President, Stuart Smitherman: "UHD content can lure millennials back to broadcast".
Pearl tv's
CEO
,
Doctor Michael Sichler: "Delivery pipeline problems still remain and presenters are wary that UHD highlights every blemish,
lighting from the bottom up is essential"
(my italics!).
Mabito Yoshida
, Deputy DG with Japanese government's Communications Policy Bureau
sees "50% viewer penetration by 2020 and 100% in 2025"
Andy King,
BBC TV Technology Controller warned
"Tech innovations don't win over the public, stories do".
And second, Virtual Reality
It's got all the buzz, can it deliver?
"Get ready to be immersed this year" reports Juliana Koraanteng for
Mipnews.
Matthias Puschmann,
Vast Media CEO
, says "Big players like Samsung, Valve, Facebook's Oculus… currently launching mass-market VR devices"
Futuresource Consulting
predicts VR will generate $8.3bn by 2020.
One to watch for: California-based
Wevr,
already known as 'the YouTube of VR', working now with Liongate Studios & the Time Warner US cable network.
Thomas Wallner,
CEO of Deep
, "This isn't sci-fi, it's here now and it's going to be huge!"
Anthony Geffen, Atlantic Production CEO: "It's still the Wild West…we're after the eyeballs that don't watch traditional TV."
There you are!! Nothing like 1963!
Perhaps you're wondering where it's all leading.
Actor, Observer or both,