Find a property to rent
MIPIM 2013 Highlights

In the week the new Pope was pleading in Rome for poverty and simplicity, MIPIM 2013 rolled into Cannes talking of capital growth and income. Each appeared to give hope in a crisis that has dogged its own sector of activity over the last few years…

At MIPIM, the message everywhere for the 20 000 participants from 80 countries seemed to be of cautious hope.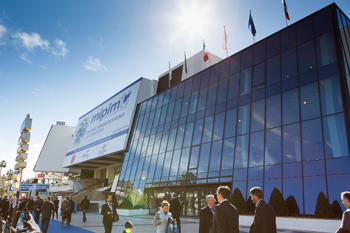 Jurgen Stark, German economist and ECB Executive Board member from 2006-2011, in his keynote address, said the European crisis was not over yet, "It's multi-faceted – structural & fiscal", but he had not come to present "a horror show", adding "if we've stopped talking about it, it's because we're tired of it".

As if to prove just how difficult economics is, the Cypriot crisis came to an explosive head just 3 days later. But perhaps including taxing savers' nest-eggs in the new bailout terms just might encourage Europeans everywhere back into the market for bricks and mortar. Not a bad outcome for many beleaguered EU economies, n'est-ce pas?

Even more positive, Estate Gazette, the respected UK weekly on commercial property, saw "massive opportunities as Asia powers back to investment growth" and quoted Jones Lang LaSalle's global chief executive Colin Dyer: "The world economy is healing". "It is slow and it is painful and it is not the recovery we'd like, but it is recovering. We need to focus on the positives."

Mahdi Mokrane, Head of Research & Strategy for AEW Europe, predicted "… upbeat income growth in the US… capital growth in Asia… Europe (Euro zone!) lagging behind, but learning to incorporate the difficulties into strategy…backed by ECB commitment to 'Whatever It Takes', the declared ECB support strategy".

On a global front, Cushman & Wakefield (just appointed leasing agent for the massive Trump Tower project in Rio) predicted the "best year for property since 2007 – investment volumes in excess of one trillion US$."

There were a lot of major-city mayors at MIPIM:
Berlin, Brussels, Istanbul, Lisbon, London, Moscow, Oslo, Paris, Stockholm…

The London pavilion was hugely positive, featuring 4 huge regeneration projects, 235 companies, 750 delegates and Boris – Boris Johnson, London's mayor. (He agreed to stop off on his way down to meet one by one and for an equal time, Anne, Nathalie and Rachida, the 3 candidates for the Paris City Hall, the last two having to face a run-off to represent the Right).

In Cannes, Boris was his unpredictably outspoken self, branding "absurd, crazy and shameful" various aspects of national government plans for his city's infrastructure improvements.

Asked about his plans to try for the UK premiership at the end of his mandate in 2016, he refused to "rule out anything, except becoming Pope, because I'm not a catholic".

Nevertheless, delegates were left with a very upbeat image of London: "London is a property safe haven… the time for sitting on the fence is over…still problems and anxieties, but …more positive than I remember". Many mayors echoed the last few words in respect of their own cities.

James Goldsmith, Savills' London and International investment specialist, nevertheless warned "if London becomes too hot, we'll go to Manhattan".
Another mayor in the limelight was Bernard Brochand, from the host city of Cannes. Home of the world's best-known Film Festival, Cannes has long lacked cinemas and a cinematic infrastructure worthy of its ambitions. This is destined to change. The mayor presented his ideas for a 'Cinema City', an architectural project capable of vying "with Bilbao's Guggenheim or Sydney's Opera House", and content drawing on the traditions of the Festival, 66 years of cinema history and the city's treasure trove of 10 000 films, 50 000 interviews, 300 000 photos…. Ten design teams are to be retained by end April, construction will start "all being well, in 2015" and total cost, estimated at 150-200 millions euros is for the private sector. There is an awful lot to be done, but the outcome could be a tremendous boost for the Riviera economy!

Among the many other major MIPIM attractions:

The first Innovation Forum featured
-3D building tours using "walk-thro' technology"
-Lego towers (3 people, 3 weeks to construct), promoted by Dutch architect Winy Maas from MVRDV a global architecture and urbanism practice, as a means of "shaking up people's ideas of towers".

-Professor Ingrid Nappi-Choulet from the ESSEC, a European-based International Business School, speaking on 'Evolving Cities', identifying a key trend: campus-style developments to replace tower blocks for office space.

There were 175 entries from 46 countries. In the final stage, 36 projects from all over the world remained to compete in 9 categories.
Two thirds of the finalists were from European countries, including Turkey (this year's country of honor), and they took an amazing eight of the nine awards! Better luck next year to the rest of the world!

Among the winners:

The People's Choice: Askaya Acibadern Lake and Woods Parcels, major revitalization project, Istanbul, Turkey

Best Shopping Centre: Marmara Park, Istanbul, Turkey

Best Hotel and Tourism: Baku Flame Towers, Azerbaijan

There were of course lots of parties:But they were primarily the scene for serious networking – in a poll organized by Francois Ortalo- Mayne at this year's wrap-up session, asking "what was the best part of MIPIM 2013, parties or meetings?" the result was almost a tie! Has the crisis had a sobering effect and will it last?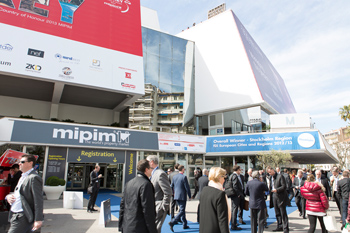 Too late for MIPIM was the announcement, after the closing weekend, of the award of the PRITZKER prize, like a Nobel for architects, to 71-year-old Japanese pioneer Toyo Ito. The award carries a prize of $100 000. Mr Ito said today "When a construction is finished, I become painfully conscious of my own limitations and that transforms into energy for my next project".